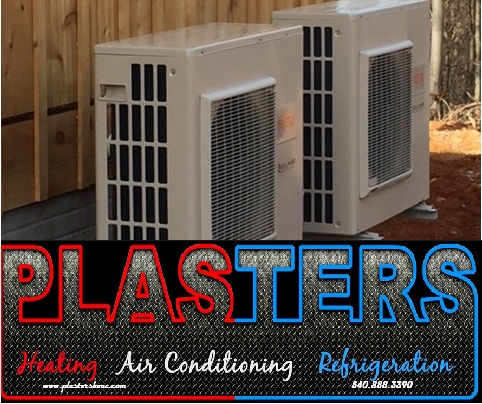 Plasters Heating, Air Conditioning & Refrigeration:
PLASTERS HVAC is a family owned and operated company that specializes in servicing, upgrading and installing all makes and models of HVAC equipment. We are fully licensed, bonded and insured for your protection. Our team has over 50 years of experience in heating, cooling and commercial refrigeration units. We service everything from residential to larger commercial projects.

PLASTERS HVAC offers free estimates on replacements and upgrades.
Call 540-888-3390 about our Service Contracts. Contracted customers receive 15% off repairs.
We also offer a 1 year warranty on new installations.
We accept all major Credit Cards for a Convenience Fee of 3.50% of the Total for Handling and Processing.
Schedule your FREE Estimate TODAY!